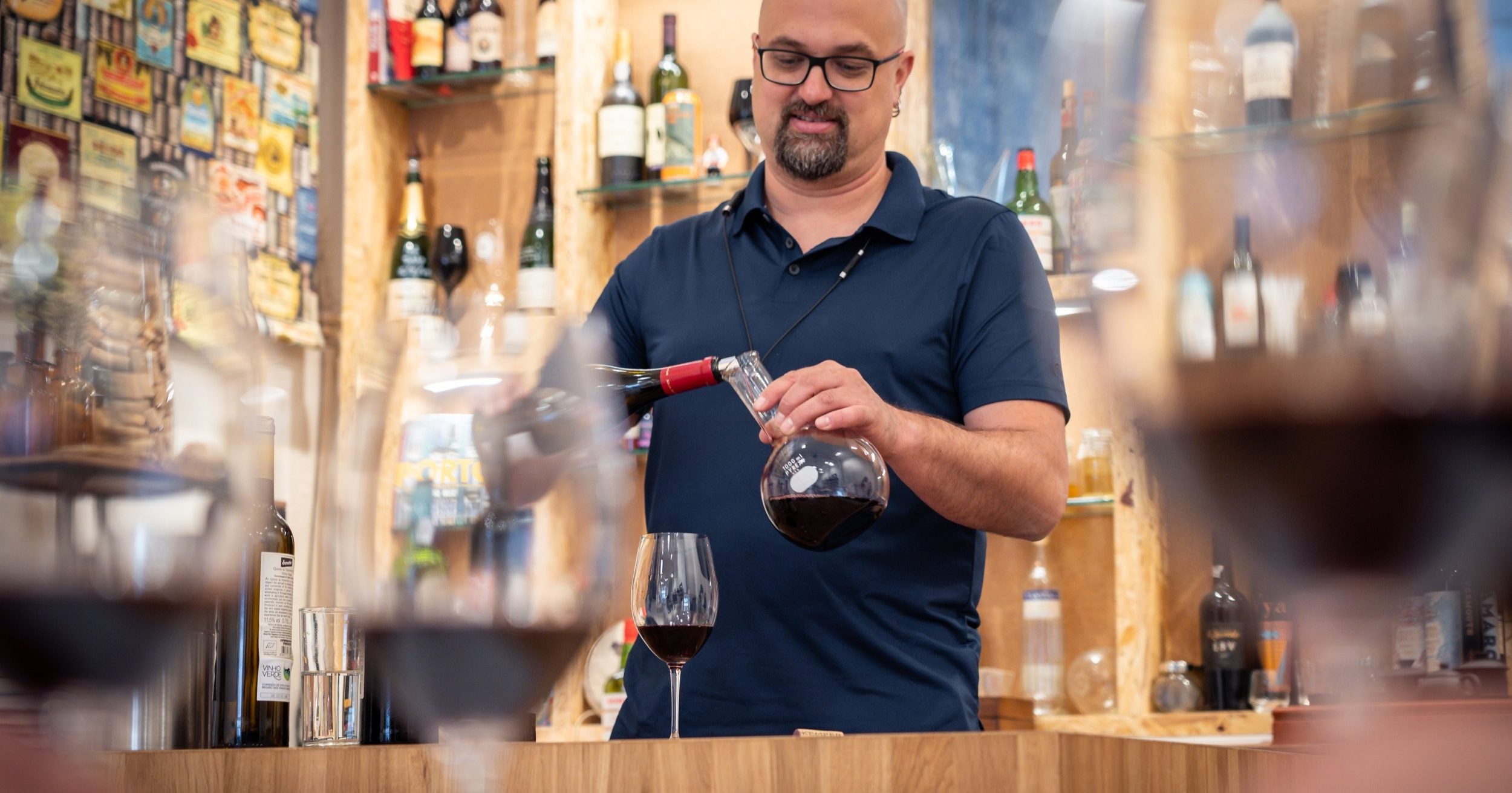 Portuguese Natural wines, Gins, Vermouths, Spicy Sauces and much more
We are a flavor company
Who we are
theLAB.Porto online is the extension of our wine shop in Porto, Portugal. Focusing on low-intervention Portuguese wines, vermouths from around the world, spices, and spicy sauces, not to mention a small selection of unique gins, and other spirits, this is a place to discover the wide world of flavor. Our mission is to inspire our customers to explore new flavors; act urgently to preserve nature; and consciously support local communities and ecosystems.
About us
What is Sustainable Wine?
At theLAB, we believe that when we choose what we eat and drink, we should be thinking beyond our appetite; we should be thinking about how these things will affect our community and us. We want to make sure that every day we take small steps towards choosing products that help make our world a bit better place. For this reason, we love natural wine. Funky labels? Low sulfur? Okay, but that isn't how we define Natural wine. Natural wine, to us, is not a style but rather a lifestyle, one that works each day to be better. A natural wine producer may make wine, but they also build communities. They drive change by demanding more from those around them. Natural wine is more than wine because as you begin to look at producers making these wines, you realize they are farmers, teachers, engineers, scientists, ecologists, and so much more. Every wine they make is a reflection of an ecosystem that they are working to save or preserve. 


In our shop, we highlight Natural wines that we believe are more than just the wine in the bottle. We seek out stories of people making while building communities and restoring ecosystems. Because of this, we also include other products that we find are part of these people's stories. Products that reinforce this idea of making the world a better place. We call this place theLAB because 'labs' are associated with scientific research, and this is driven by wanting to understand the world better.

"The goal of science is to learn how nature works by observing the natural and physical world and to understand this world through research and experimentation. "

We like this quote because we never stop asking questions. Our goal is always to challenge what we already know and look for new ways in which we might understand what is in front of us better. We hope this makes sense and that you join us on this journey. We always love to hear from you, and we always are open to questions and discussions which can make us all better people.

-------

All definitions below are subject to different interpretations and regulations based on local laws and philosophies. Our philosophy is even if you make 'normal' wines, take the time to think about what you are doing to the land. Respect is all we ask. We seek out LI Wines - Low Intervention products that allow the wines to sing their own song. We always choose native yeasts. Wine is an exploration; get out there and challenge your taste buds and your preconceptions. You never know what treasures you might discover. 

Organic
Viticulture that does not rely on industrial synthesized products, such as fertilizers, fungicides, herbicides, pesticides and anything GMO. Instead a use of compost and cover crops are used as preventative measures against diseases. A Bordeaux mixture of sulfur and salt copper sulfate sprays) is used against disease, and they use manual labor rather than machines. Winemaking (fermentation processes) standards vary depending on certification body and country. Some allow minimal amounts of sulfur and fining and processing agents that are from organic sources.
Shop now
Biodynamic
Green farming based on theories by Austrian philosopher Rudolf Steiner. Organic farming and (1) vineyard should be self-sustaining organism, (2) vineyard should be treated with 9 herb and mineral based preparations and (3) vineyard tasks (planting, pruning, picking, etc) should be done during earthly and celestial rhythms. Greater microbial life and deeper vine roots than conventional farmed vineyards. Use of livestock in vineyards is common. Stricter winemaking guidelines than organic, less use of energy intensive practices encouraged. 
Shop now
Natural
Terroir wines, made without adding or taking anything away - consider them your "no makeup" wines. They have minimal levels of sulfur, or none at all, zero fining and gross filtration only. They do not support pesticides, fungicides, or herbicides that deplete the land of its natural minerals or that leave residue or traces in wine. Nothing but juice, even if it means a fault or two creeps its way in, that adds to the character.
Low intervention
While not an official term, we are using it to describe producers who are not fans of regulation or bureaucracy. They do their utmost to let the vines thrive on their own, use all natural yeasts and avoid additives. They just can't be bothered to join a tribe, yet. However, they will use non-organic vineyard management if there is a threat they will lose their crop. For all of our producers, this is only considered in the most extreme cases. 
how do you choose your wine?
If you're feeling indecisive, we've got you covered. Give us a price, quantity, and style(s) of wine, and we'll assemble a box for you! We have 3, 6, and 12 packs available where you tell us what you like and we deliver!
Your Ultimate Guide to Portuguese Wines
Foot Trodden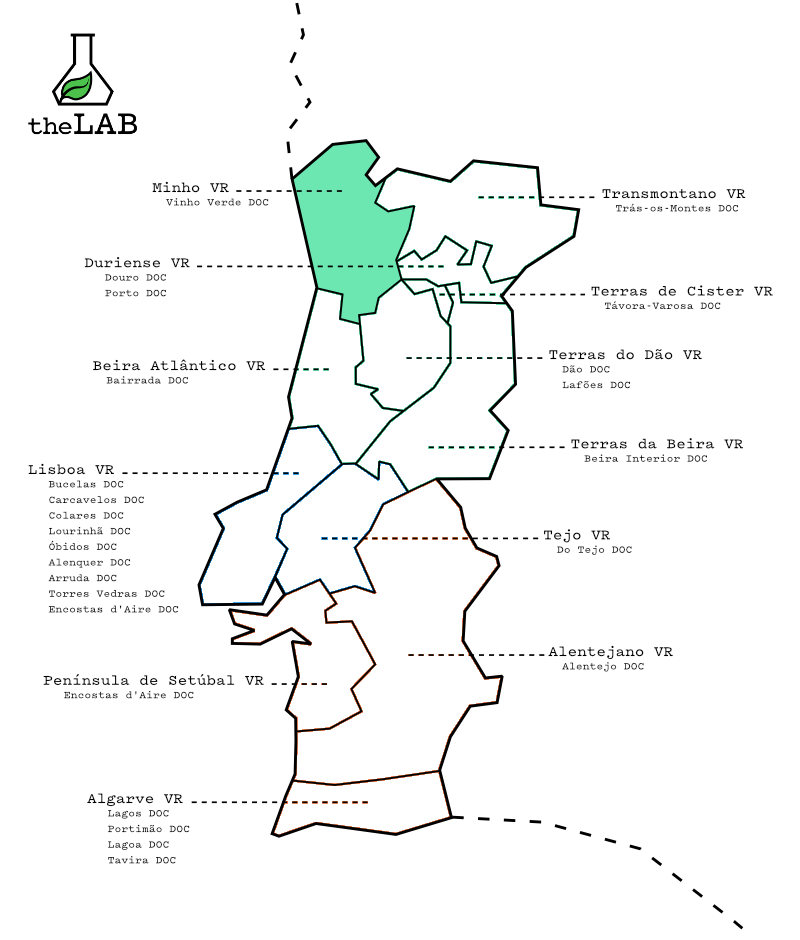 Granito
Vinho Verde
Vinho Verde is not "Green Wine", sure the literal translation is this, but we don't translate proper names and Vinho Verde's green comes from the landscape, not the grapes. In this very wet region it's always alive with green color. As for the wines, Ryan likes to say this is one of Europes greatest Grand Cru white wine regions that no one knows about, including the people that live here. Amazing acidity and when done right long lived wines are right at home here. Don't worry about drinking these early, many of them can age for decades!
Shop now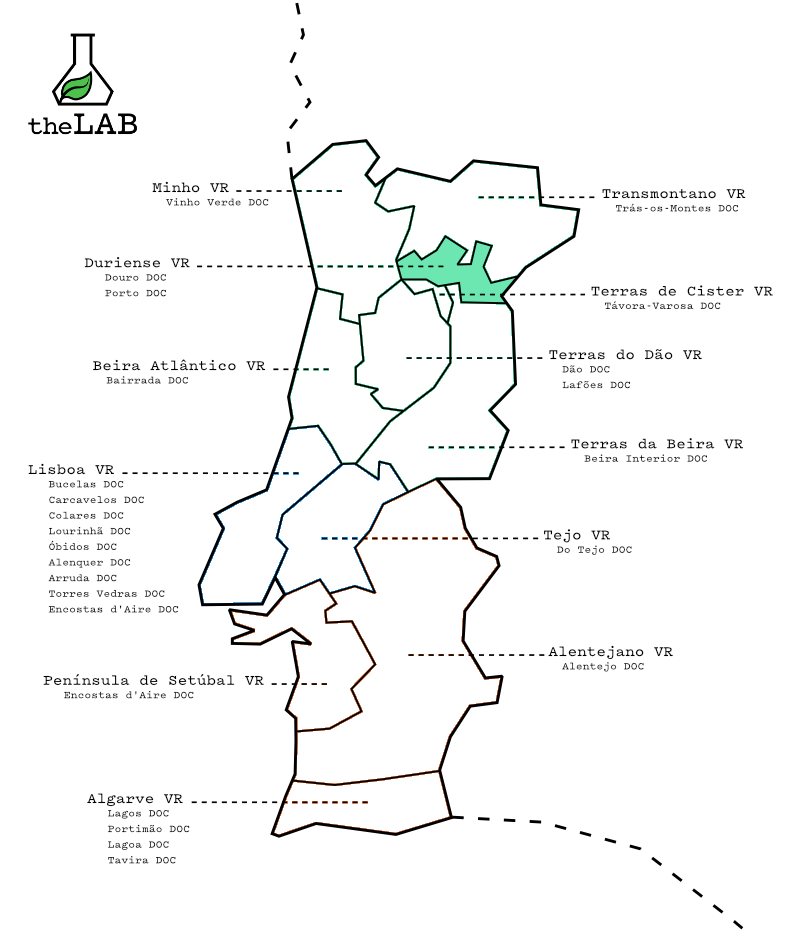 Lagar
Douro
Douro the spiritual home to Port wine, one of the most nobel of beverages. Big thick and rich, so many people think that is what the Douro is and should always be, but don't be fooled. The Douro for centuries has been making light fresh and fragrant wines called "Vinho de Consumo" which has nothing to do with the tannin and oak bombs that many believe to be the regions true calling. Here at theLAB if you like oak you should probably move onto other sites, as we tend to focus on the fruit seeking out wines that showcase the huge diversity of landscapes and edging up the hills to where acidity reigns and wine is for drinking, not talking about.
Shop Now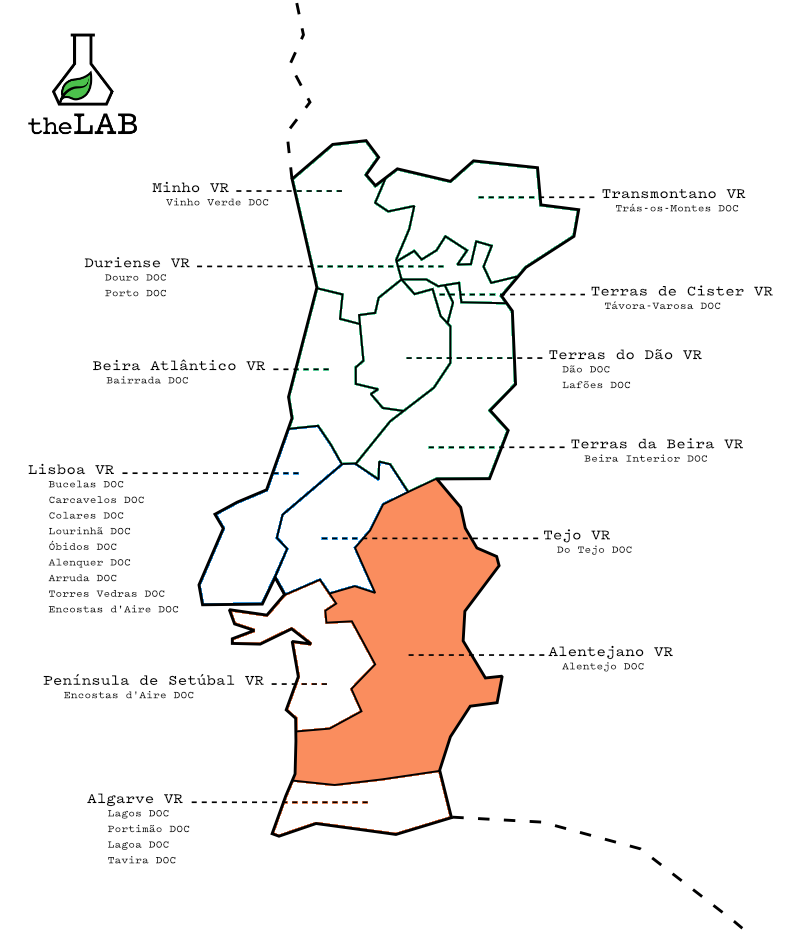 Talha
Alentejo
Some like to say this is the California of Portugal and sure if you drive to Evora you might mistake stretches of the road for the rolling hills of Sonoma, but you'd be missing something special. This is the land of Talha Wines, that is wines make in large clay pots often mistaken for Amphoras. These wines are time capsules that speak to a time when wines were never bottled, but drunk amoung friends straight from the vessel they were made within. The wines from Talhas are at times rustic, but always full of life and flavors that will make you stop and think. The tradition of Talha winemaking was almost completely lost just a few years ago and while they are coming back into style, we are here to make sure they continue to thrive.
Shop now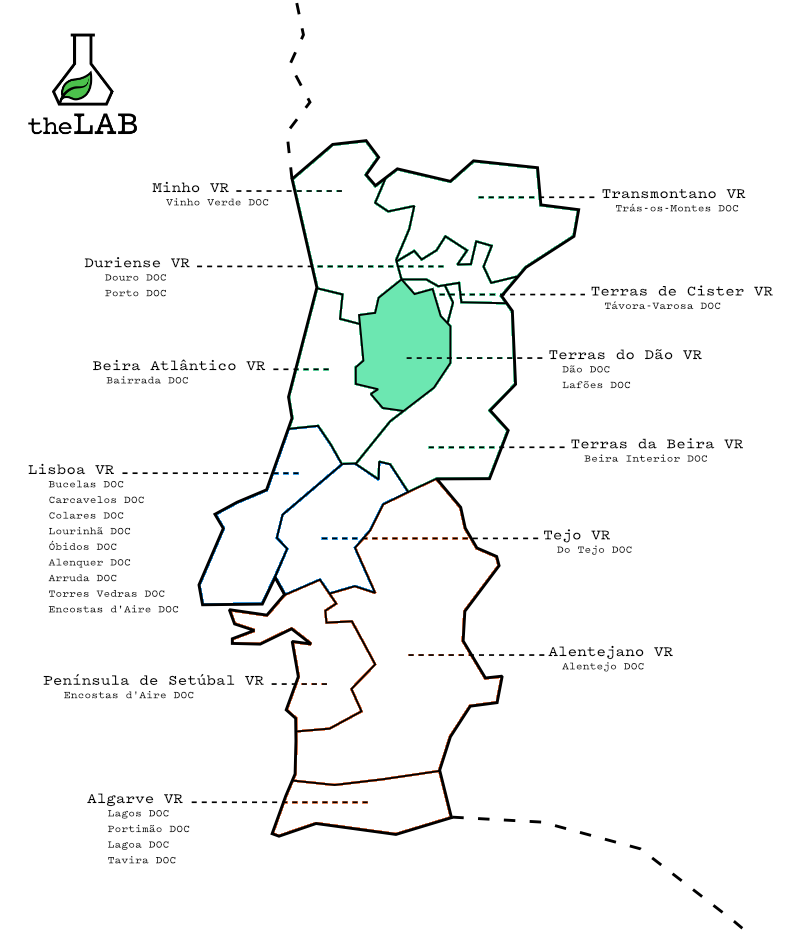 Serra
Dão
The Dão is a region full of mystery, not because anyone is hiding anything but because it is so far from Porto and Lisbon. Nestled up against the Serra da Estrela mountain, this is a place that long ago gave birth to grapes like Baga and Touriga Nacional. Unfortunately, for decades in the 20th century, the Co-ops kept quantity up and quality down, but that didn't stop this region from coming back to life. Today, there is a revival of traditional winemaking, embracing old vine field blends and heroic winemaking. Small producers are popping up like the mushrooms that cover this part of Portugal, offering new takes on old ideas.
shop now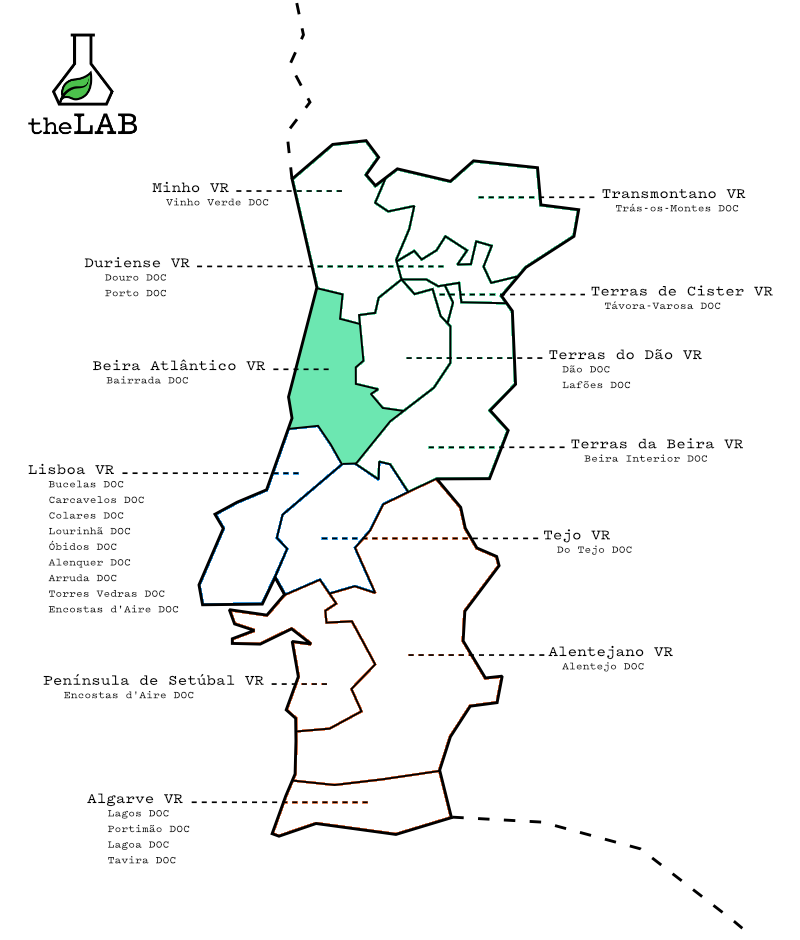 Baga
Bairrada
Home to the grape Baga, this is a place of not only the tastiest suckling pig, but also sparkling wines, elegant ethereal whites, and both rich deep reds and perfumed treats whose elegance is addicting. Limestone, clay, and sand give Bairrada a profile that is unlike most of Portugal, and while Baga is the heartbeat of the region, don't discount the long-lived whites, which age and improve for decades in the bottle. Today's winemakers here are asking what is possible in this Atlantic-influenced region and pushing the boundaries to discover what Bairrada really is.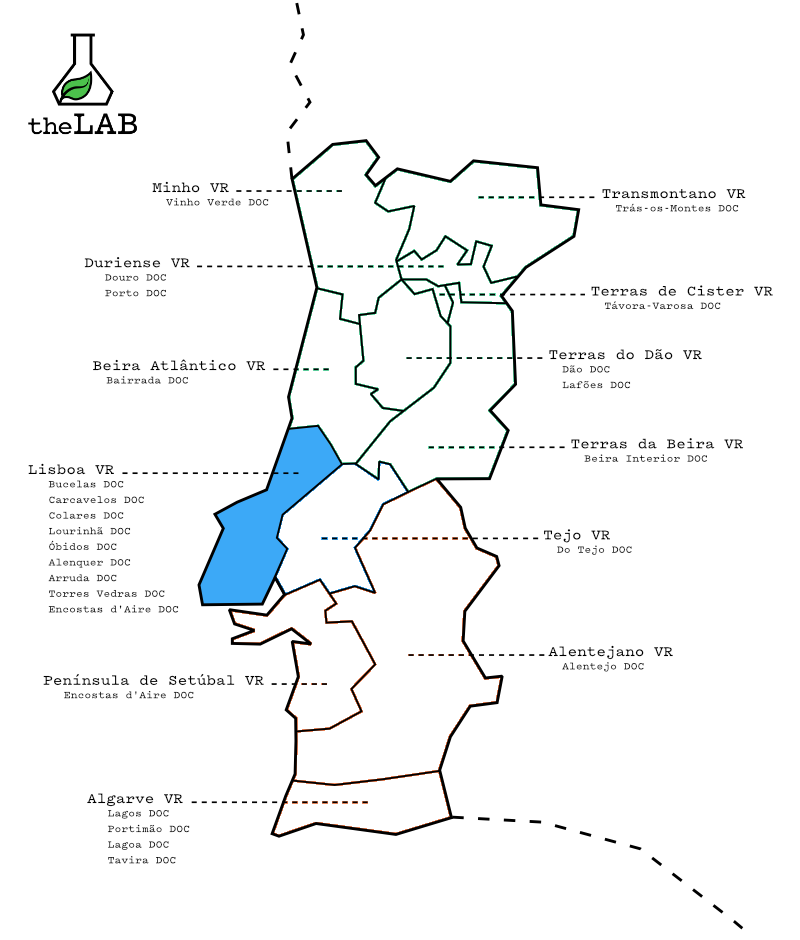 Atlantic
Lisboa
Once almost forgotten due to its proximity to the housing boom, Lisbon and all its subregions offer a tapestry of unique wines. From the salty acid found in Colares to the palhetes of Ourém, this area is huge and impossible to sum up in one or two words. We love this region because of all the young new voices preserving old vines and rediscovering old wine-making techniques. Rich deep reds, delicate and quaffable palhetes, zingy white wines, and lots of fun, playful excursions into the world of new flavors.
Shop now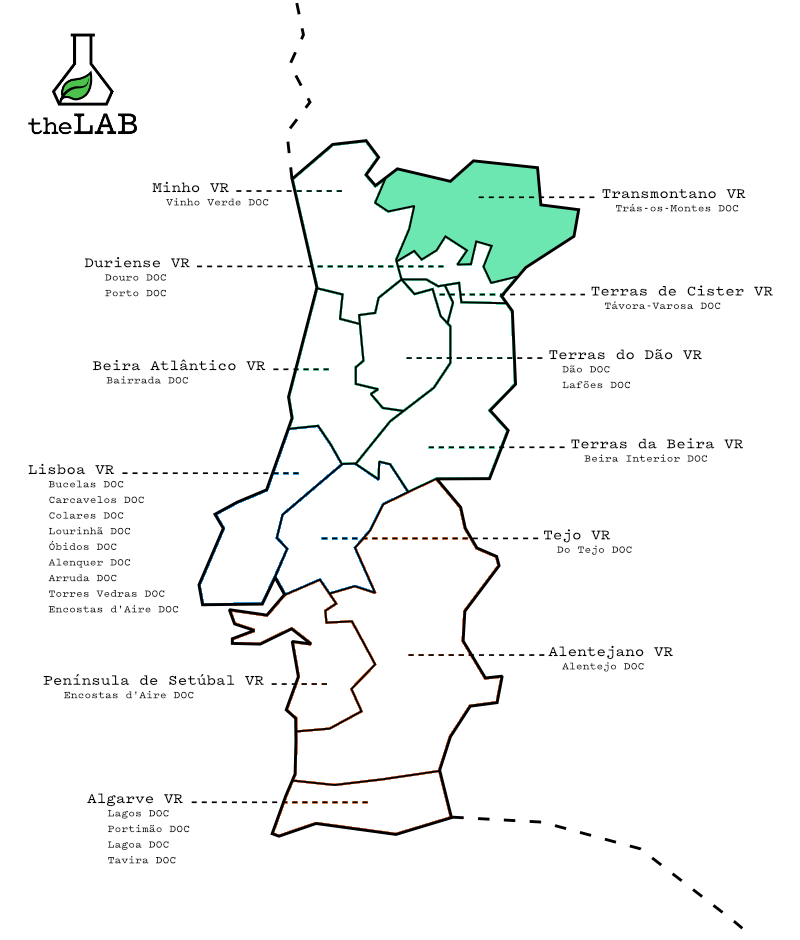 Montanhas
Trás-os-Montes
Behind the mountains lays a landscape that is rugged, and forgotten. Rural agriculture and dramatic landscapes roll forth and yet the people here continue to thrive. Olive trees, animals, chestnuts, and vines it's remote out here, but there is gold in them thar hills. Old vine vineyards with plots from a hundred or more years ago still produce grapes for a new generation of winemakers embracing the past with tools from today. We love this area for its purity and resilience; if you need a break from the everyday struggle, this is where you want to visit.
shop now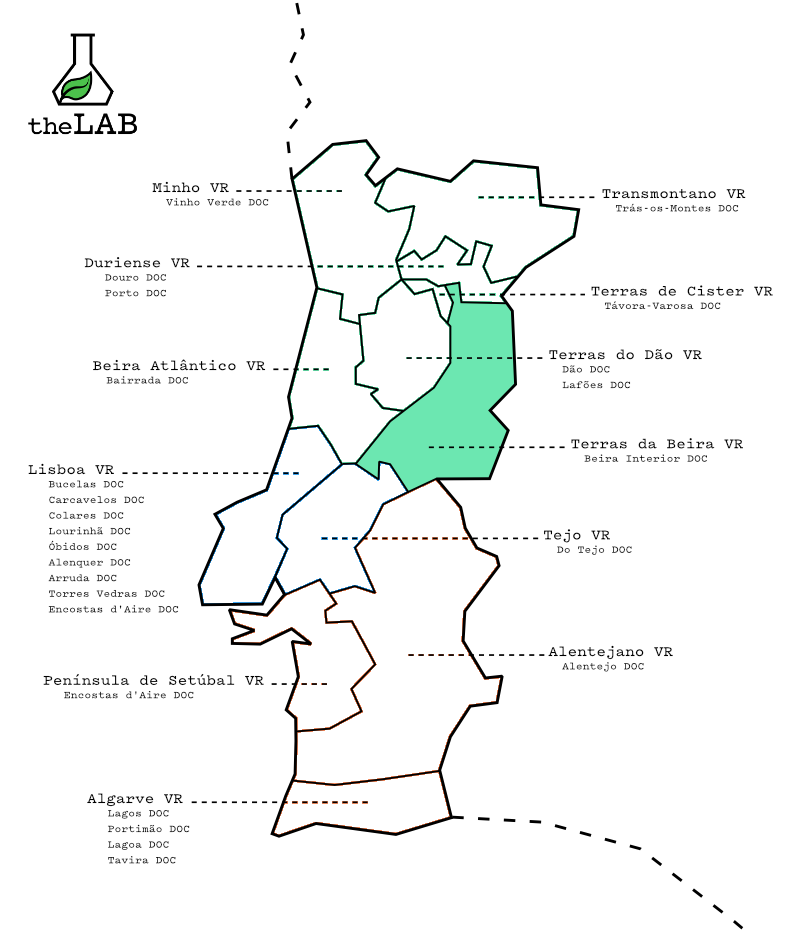 Inland
Beira Interior
Beira Interior is the forgotten wine frontier that was once linked to the Dão and Barraida. Today, it plays host to a new generation of winemakers who are trying to tame the region's heat with vines by embracing altitude and new philosophies. The future is bright, though the location is far. Through the austere beauty and rural landscapes, we believe we will launch a new generation of wines made in traditional ways.
Shop now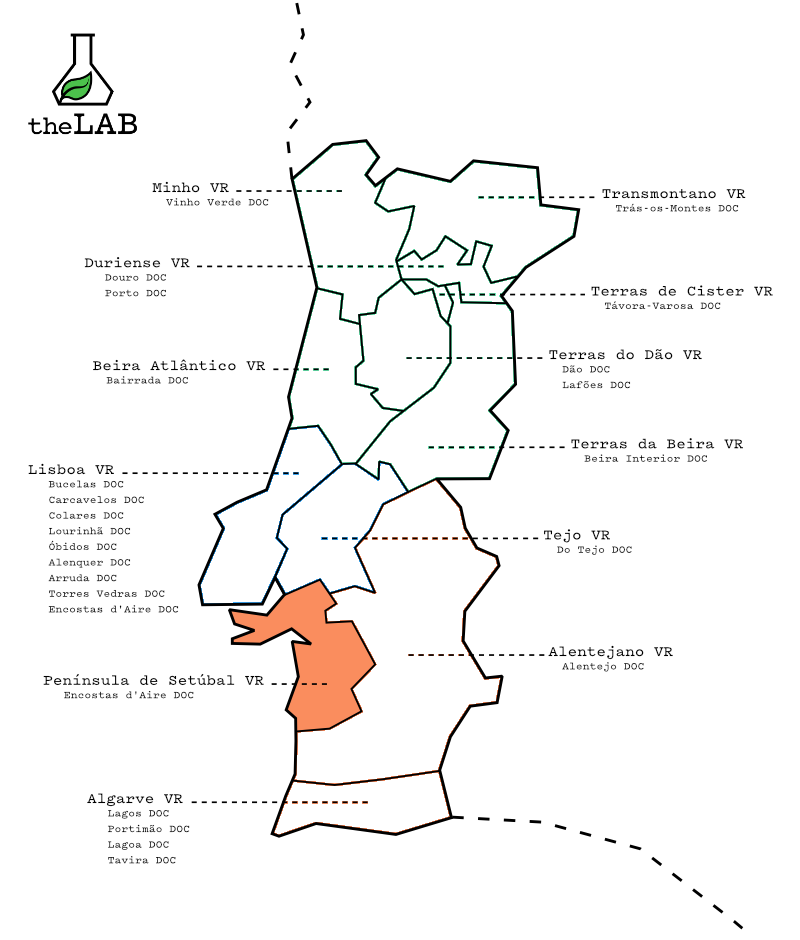 Moscatel
Setúbal
Setúbal is the home to moscatel and long lived sweet wines. A region just south of Lisbon where the beaches reign surpreme and wines pair best with the local cheeses. That said, today there are a few exciting producers exploring new ideas and making wines that show that freshness is indeed possible with a diversity of grapes and landscapes. Still a long ways to go, but we have hope!
Mediterranean
Algarve
Setúbal is the home to moscatel and long lived sweet wines. A region just south of Lisbon where the beaches reign surpreme and wines pair best with the local cheeses. That said, today there are a few exciting producers exploring new ideas and making wines that show that freshness is indeed possible with a diversity of grapes and landscapes. Still a long ways to go, but we have hope!
We don't believe in points, awards, or tasting notes
We believe in the stories behind the wine
Every wine carries a unique story, a reason for its existence. At theLAB we believe that telling these stories helps you connect with the wine, the history, the people and their culture. Stories are the backbone of life! Stories are what give wines life. Our site is an evolution and we will continue to fill in more stories at we grow and evolve.

With this in mind we invite wine producers (and not only) who are devoted to sustainability and are making a positive impact on the environment. These events are more than just an opportunity to taste incredible wines. It´s also supporting the producers who are making the world a better place.